Being a Bee Gees fan has almost been as tough a road, respect-wise, as being an actual Bee Gee. But I've been a fan since the first time I heard my older sister's copy of Idea back in 1968. The single was, "I Gotta Get a Message to You."
On the surface, it's just another great Beatle-esque melody about a guy trying to get a message to his lover. Listen closer and you realize the 'guy' is about to die in the electric chair.
The first hit single the Bee Gees ever had in their adopted country of Australia (they were born on the Isle of Man in Great Britain), was "New York Mining Disaster 1941," about a group of doomed miners sharing pictures of their loved ones before the final cave-in. "Odessa" finds a sailor stranded on an iceberg after the rest of his crew was lost at sea in 1899. "Sincere Relation" tells the story of George from Londontown who, 'respected by all, he married and made a home to give his children more than he had known. But then he died, without an explanation. He never lied. A very sincere relation."
Are you with me so far?
What the Bee Gees had in spades over the Beatles besides a nonstop supply of great melodies was … great melancholy. Sad songs say so much, Elton sang, and no one sang them more relentlessly. As a kid who also grew up loving Edgar Allan Poe, their story songs of melancholy in the 60s and early 70s spoke to all my lonely days and lonely nights.
Bee Gees … In Our Own Time is an outstanding documentary just out on Blu-ray that benefits enormously from a narrative told entirely by the brothers themselves. It's not just the history of a band of brothers (two of them twins), but a chronicle of the evolution of pop music over the past 50 years as interpreted and exquisitely harmonized by these composer/singers.
Sure, the Beatles were revolutionary, but doesn't their story gain legend and gravitas through its brevity? They burned bright for a very short time – less than six years on the national scene. The Bee Gees, on the other hand, were evolutionary. They actually had to endure and adapt growing in and out of favor over and over again by fault of surviving. They had more ups and downs, more deaths and rebirths, more lost and founds by sheer nature of living, playing, composing, and singing together, longer. Much longer.
On the five-week ship passage back to England in 1965, while their last single was finally and unexpectedly enjoying its number one status in Australia, they arrived to be told, "Groups are dead."  Good thing they didn't listen. Six Aston Martins and five Rolls Royces later (for Maurice alone), they went from extreme success at the top of the pops, to total obscurity by the early 70s. And that's all before disco reinvented them.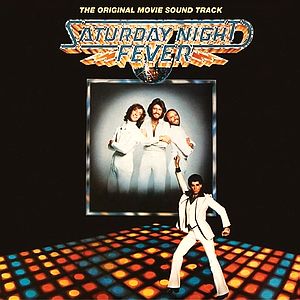 Most people just know the Bee Gees from after older brother Barry discovered his falsetto voice trying to sound like the Stylistics, and married this to an R&B beat that helped launch the Disco revolution and made Saturday Night Fever the second greatest-selling album of all time (only Michael Jackson's Thriller sold more). Their sound became so popular and so dominate across the airwaves that radio stations inevitably launched 'Bee Gees free' weekends in backlash.
A fourth, younger brother, Andy, caught the tail of their success and spun his own gold as a solo artist. He was poised to join the group for good before he flamed out and died at 30 from over indulgences in cocaine and alcohol. And, the 'man in the middle,' Maurice, died unexpectedly at 53 in 2003, leaving his twin Robin, and older brother Barry lost and adrift in his wake, just like the sailor stranded on the 'iceberg running free' in "Odess
a."
I could never resist a beautiful melody or a glorious harmony. The Bee Gees produced more than any other group alive or dead. Orchestras could cover them and sound like brilliant long lost classical works. R&B artists could cover them (Nina Simon, Al Green, Richie Havens, Percy Sledge) and sound like soul classics.
And through all the accolades and acrimony; the embrace and the rejection; the top tens and the nowhere to be found; they never became cynical.
They never stopped being musicians having a blast in the studio loving making music and blending their voices as only psychically-connected siblings could do.
I am so proud to claim a lifetime of reveling in their sense of melody … and melancholy.
— A. Wayne Carter
(Update: 2013: Wow. We've lost Robin since I wrote this. Very melancholy indeed.)