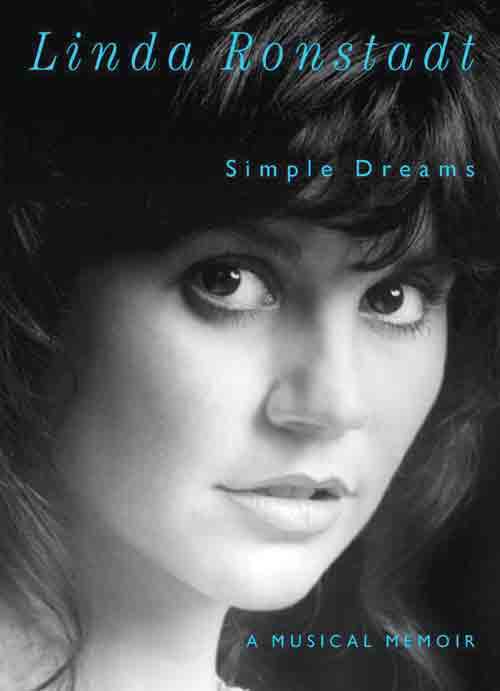 Dear Linda,
When will you be loved? Now and forever. Thanks for your magnificent talent.
Okay, on to the book.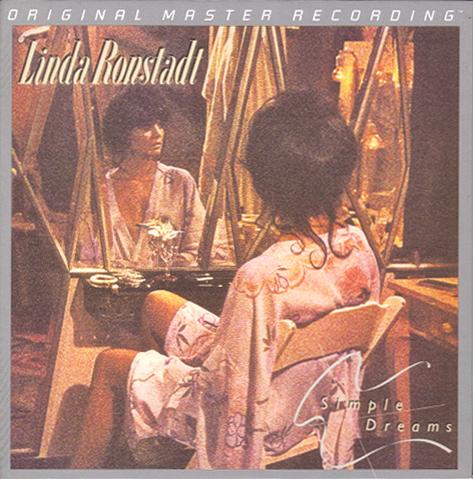 I guess I must have been dreaming if I thought we were going to get a story about sex, drugs and rock n' roll from my favorite all-time rock goddess. But sadly, you pretty much dismiss your rock n' roll years in this sweet little memoir that is strictly about your musical evolution from barefoot Tucson mariachi granddaughter, to country, to rock, to standards, to opera, and back to mariachi again.

And the rock records – the stuff you're most known for – gets the short shrift. You practically disown your period in rock because you claim you were naïve about the technicality of your instrument – your voice, and that your singing was terribly flawed through all those classic songs we grew up with; "You're No Good," "When Will I Be Loved," "Poor Poor Pitiful Me," etc.
Well, excuse me, but it's precisely because you weren't so technically-oriented on hitting every C sharp with precision that those songs have the resonance, character and raw appeal to those of us who love them. There's a down-to-earth realness about them. I continued to support your journey and bought all your standards LPs such as
"What's New," but then promptly handed them over to my mother. I'm sure you hit every note correctly, but there was a sterile coldness about them precisely because it came off more like some technical stretching exercise rather than genuinely from the gut. Those are the songs of a different generation, who earned the right to own them through different experiences. Even my mother preferred the original singer versions.
I even bought "Canciones de me Padre," your first mariachi collection. And Si, you can yelp with the best of them. But again, even though you have Spanish heritage roots, it's obvious this was not your natural first language and you were also attempting a physical stunt by trying to recreate these classic mariachi songs. But, again the stories they told didn't come from your gut. Those songs weren't written by someone with experiences such as yours.
"Heart Like a Wheel," "I Believe in You," "I Never Will Marry," (you never did) "Hasten Down the Wind…" Maybe these songs weren't technically perfect, but they were chosen specifically by you or for you (by your insightful producer, Peter Asher) and they fit the life you were going through at the time, as the hippie chick hooking up with songwriters, hiring future Eagles members as your backup band, checking out the scene at the Troubadour, and finding your way through the strange and lost world of Southern California.
I understand your reluctance to get into any gossip, or tell more detailed stories about your liaisons with former beaus such as California governor Jerry Brown, author Pete Hamill, songwriter J. D. Souther or others, but I would have been interested in hearing the positive aspects of what each of these mentors meant to you and how they affected your progression. That's some pretty heady company.
I remember walking by and seeing you having dinner with Jerry Brown at Barney's Beanery in West Hollywood one night back in the 80s. What I would've given to eavesdrop on that conversation, or to even ask you for an autograph at the time, but I was far too respectful of your privacy.
The main beef I have with this book is that so are you. You don't have to get into the saucy stuff, but what an incredible set of experiences you could have talked about; more than just fretting about the instrument, the instrument, the instrument.
People read books to find a point of intersection to relate to either enrich or inform their own lives or interests, but who of us can relate to having so singularly powerful or beautiful an instrument as your voice? We KNOW that part. What can you tell us that you learned personally from your loves, triumphs and losses? I realize this isn't People magazine, but it doesn't have to be gossip. Just human.
You apparently wrote this memoir prior to finding out you have Parkinson's disease, which has abruptly ended your singing career. This is crushing information and I can't even begin to imagine how that diagnosis has affected you and your passion to interpret music through your voice.
Personally, I think you should write a book about coping with this disease and, hopefully, how you find more strength and other passions to move forward. Baby boomers everywhere are going through similar types of experience, having life challenges and chronic conditions that force us to adapt how we live, love and move on. Your journey can inspire you forward and also help the rest of us. Whether you own it or not, the mantle of being an icon to so many of us fans requires some stewardship.
Ironically, or perhaps cynically because of the disclosure of your condition, you have finally been nominated for the Rock and Roll Hall of Fame this very year. I've ranted that you should have been in there ages ago. But after reading you so disclaim your own rock heritage in this book, I now understand the Hall might be reluctant. No matter. I think you get in, and I look forward to seeing you accept the award at the ceremony, and also to some of the other powerful women vocalists of our time (Trisha Yearwood?) try to recreate some of your hits. They might do well, but, just as when you tackled the standards with Nelson Riddle, it won't be the same.
No one else can own your sound on those rock and roll hits.
So, can you? Please?
Sincerely,
A lifelong fan
– A. Wayne Carter
(P.S. – Please issue a compilation release of all the covers you did of Neil Young songs (and include the songs you sang with him on his albums) and call it "Forever Young" or something like that. We believe in YOU!)