If you were alive and aware in 1969, you know it was anything but a time of confidences. I remember being 15 and getting tear-gassed at the Washington Monument in the middle of an angry war protest on the Fourth of July among 250,000 people … and I was just there to see Bob Hope and the Beach Boys.
Robert Kennedy and Martin Luther King were assassinated the year before. Cities burned down during the riots afterward. The daily news was a parade of body count numbers from Vietnam. The country was torn between Nixon supporters, anti-war protestors, hippies, radicals, John Birch conservatives, poverty, racism, and migrant and other abused workers struggling for decent working conditions through collective bargaining (oops, bye bye). But in total counterpoint to the chaos came a sound as pure and serene and … confident as humanly possible. Two friends who had been singing together since they were 11 year-old pups were just now hitting their peak with "Bridge Over Troubled Water;" an album that captured lyrical, vocal and engineering mastery beyond measure.
There is no fill on the album. Nothing mediocre. It launches you into the stratosphere on the opening title cut and never lets up. It's one sustained mood of mixed emotions brilliantly recorded after another. No mere "Greatest Hits" album by the same duo could ever match the level of sustained inspiration woven here. Paul Simon and Art Garfunkel knew it. They split up after this. How could it ever by topped?
Well, there are still some surprises left for us in the seen-and-heard-it-all 2011, and this 40th anniversary edition comes not only with a remastered version of the album, but a Simon and Garfunkel CBS television special that originally aired in 1969, PLUS a new documentary interviewing the key players on the making the of the album. And every moment is revelation.
Simon and Garfunkel had four of the top five chart albums at the time and were so popular that a one-hour network special on CBS gave them carte blanche to do whatever they wanted.
So they did a wandering meditative tone poem of moving images on America featuring John F. Kennedy, Martin Luther King and Robert Kennedy's funeral train while "Bridge Over Troubled Water" played over. That featured young couples in love contrasted with violent and fiery war images from Vietnam while "Scarborough Faire" played. That featured widow Coretta King talking about poverty over disturbing images of diseased and starving children.
And they ended (big sigh of relief from the network), with a brief on stage concert. Naturally, millions of shocked viewers choked on their nightcap cocktails and tumbled out of their easy chairs to switch the channel over to the Peggy Fleming Ice Skating special on ABC.
When director Charles Grodin (yes, THAT Charles Grodin), screened the Coretta King voiceover poverty section to the network brass, they asked him if he could adjust the audio on it. "How do you want it?" he asked. "Inaudible," they replied.
The original sponsor dropped out, but Alberto VO5 stepped in (hey, there was a lot of hair on young viewers in 1969), and the show aired as produced. Try watching it in the context of 1969, or shit, even prime time network television TODAY, and you will gasp at what they got away with.
And if you can watch Robert Kennedy's funeral train pass through the countryside by waving mourners as "Bridge Over Troubled Water" reaches its crescendo, and without crying, you need to check the dose level of your anti-depressants. You just might be catatonic.
Take a deep breath after the television special, thinking you've struck unearthed gold never seen since 1969, but here comes a fantastic new documentary about the making of the album (and the special), and nirvana kicks in.
If you care about music at all, or how it is created or inspired, or recorded, you will be entranced. Paul Simon reveals the gospel music he was listening to when the inspiration struck for "Bridge," which he readily acknowledges is beyond any rational explanation. Art Garfunkel convinces him to add the third verse taking it even higher. Their genius engineer, Roy Halee, master of finding the perfect echo, records the "li li li" chorus of "The Boxer" in a stone church chapel to get the right haunting tones. He records the drum crescendos for "Bridge" outside the elevators at CBS to the shock and awe of departing passengers.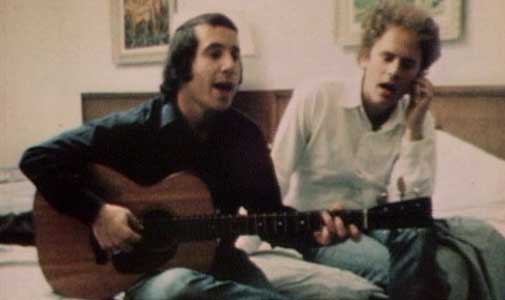 Garfunkel and Simon playfully slap their hands on their denim-covered knees in a hotel room, roll the Sony recorder, create a one-minute loop, and inadvertently come up with the entire rhythm backing for "Cecilia." And on and on. I don't know about you, but I always get thrills from hearing artists describe their moments of inspiration. That's my crack addiction. The joy of invention, of innovation, of seeking that perfect sound infuses everything they did or discuss here. And you share that joy of discovery with them. Unless of course, your lithium dosage won't let you.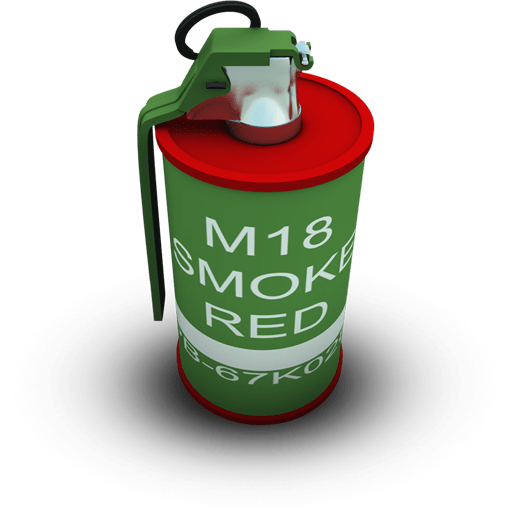 Troubled outer times call for a stillness of inner peace. Simon and Garfunkel somehow sensed that delicate balance in 1969 and distilled a sound for the ages with this masterpiece. Witness the creation of that same masterpiece 40 years later to understand how the silences within these sounds are needed more than ever.
— A. Wayne Carter